Here's our current industrial bolting equipment capabiliities and list of available products.
Not your typical repair facility – we stock parts! This means our turnaround time is in days, not weeks!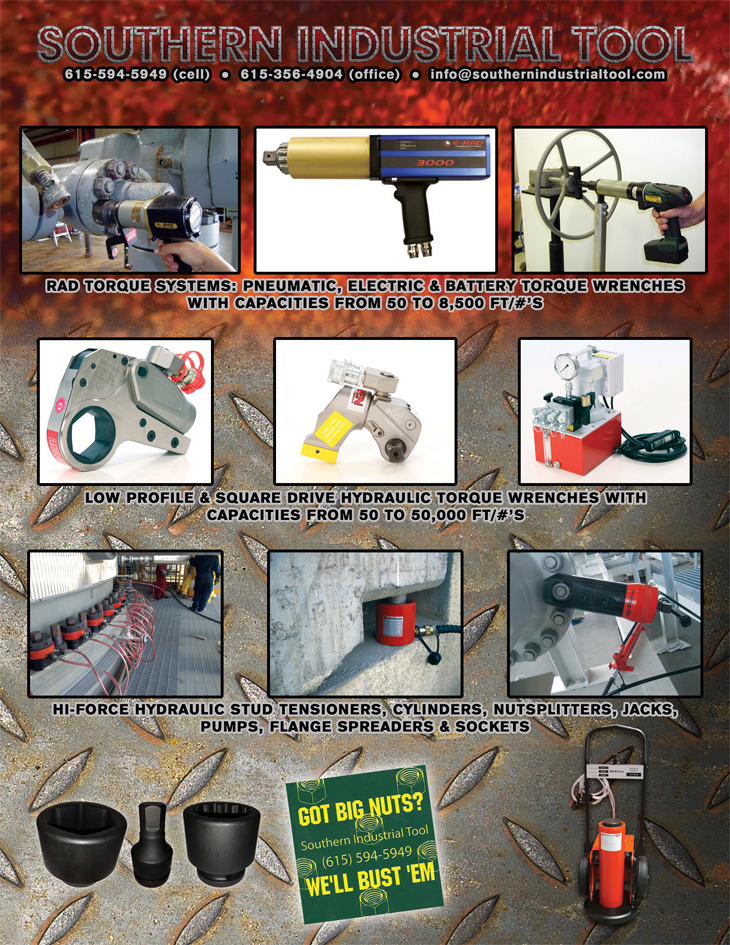 Rad torque systems: pneumatic, electric & battery torque wrenches with capacities from 50 to 8,500 ft/#'s

Low profile & square drive hydraulic torque wrenches with capacities from 50 to 50,000 FT/#'s

Hi-force hydraulic stud tensioners, cylinders, nutsplitters, jacks, pumps, flange spreaders & sockets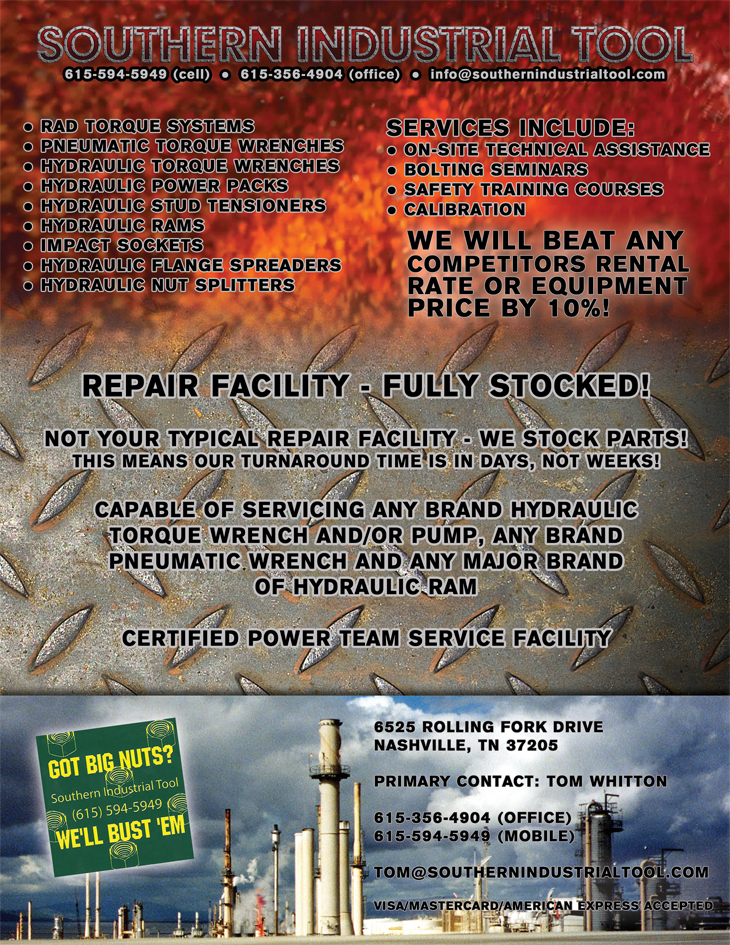 Rad Torque Systems
Pneumatic torque wrenches
Hydraulic torque wrenches
Hydraulic power packs
Hydraulic stud tensioners
Hydraulic rams
Impact sockets
Hydraulic flange spreaders
Hydraulic nut splitters
Services include:
On-site technical assistance
Bolting seminars
Safety training courses
Calibration
Our repair facility is fully stocked!
We will beat any competitors rental rate or equipment price by 10%!