Description
The HP manually operated pump range offers a choice of single or two speed operation and all models are supplied complete with a pre-filled oil reservoir, ready for immediate use. All models have a maximum working pressure of 700 Bar and the range includes pump models suitable for use with either single acting cylinders or tools.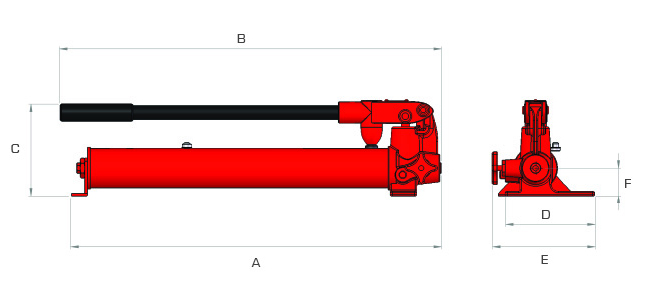 The HP range offers the ideal solution for applications where completely independent, portable hydraulic power is required. With low handle effort characteristics for easy operation, all models are of strong durable construction.

Hi-Force HP manually operated pumps have a proven track record industry wide and offer excellent value for money in portable hydraulic power. A full range of system components suitable for use with HP manually operated pumps are available.
Oil reservoir capacity up to 4.1 litres
Durable steel construction
External pressure release valve
Factory set safety relief valve
Changeover pressure for two speed models is 14 Bar