Looking for a great deal on a hydraulic wrench or RAD gun?
RAD 15 DX, retails for $6,700 and sale price is $5,900. It's brand new, never been used, in original box.
Cut Sheet – RAD 15DX Product Details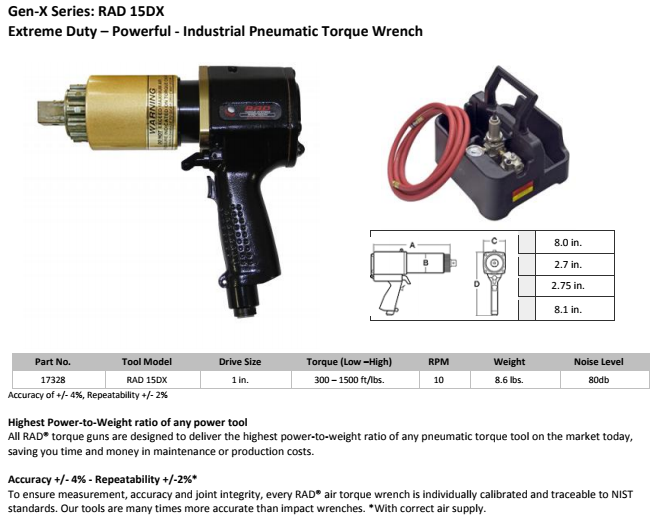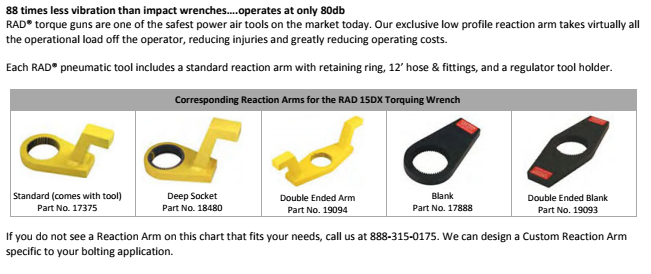 RAD 50 – List price is $8310 and the sale is for $6,100. The tool is used but is a complete factory rebuild with a 90 day warranty.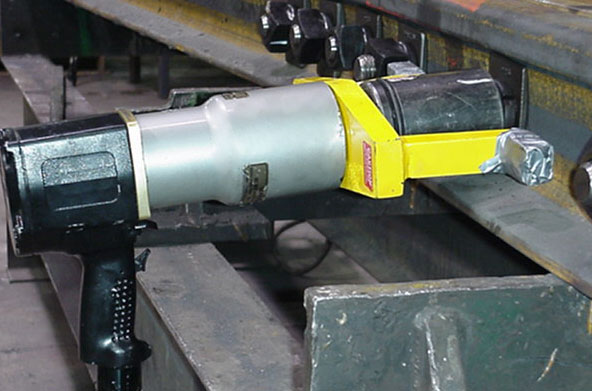 SIC Codes
The SIC Codes of 131
Crude petroleum and natural gas, 1311
Crude petroleum and natural gas, 1382
Oil and gas exploration services, 1429
Crushed and broken stone, 2819
Chemicals-industrial inorganic, 2821
Plastic materials and resins, 2824 
Organic fibers, noncellulosic, 2899
Chemical preparations, 2911
Petroleum refining, 3011
Tires and inner tubes, 3089
Plastic products, 3272
Concrete products, 3281
Cut stone and stone products, 3312
Blast furnaces and steel mills, 3317
Steel pipe and tubes, 3353
Aluminum sheet, plate and foil, 3441
Structural metal-fabricated, 3443
Plate work-fabricated (boiler shops), 3499
Metal products-fabricated, 3624 
Carbon and graphite products
Cranes and Hoists – 3536